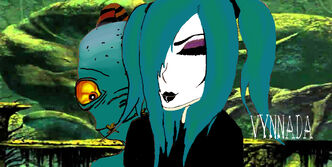 Vynnada is a Let's Player from Ireland. She plays a variety of games including indie, and horror as well as various other types of games. 
Horror is mainly the type of game she plays as it is one of her favourite genres to play.
Let's Plays In Progress
Edit
Completed Let's Plays
Edit
Ad blocker interference detected!
Wikia is a free-to-use site that makes money from advertising. We have a modified experience for viewers using ad blockers

Wikia is not accessible if you've made further modifications. Remove the custom ad blocker rule(s) and the page will load as expected.