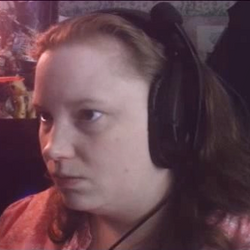 Jezdamayel is a Let's Player and amateur voice actress, with approximately 1,000 subs as of January, 2015. She uploads new videos on a daily basis and does many LPs at once.In less than a year she LPed over 35 games in approx. 160 hours of video material. She plays FPS games like Serious Sam 3, as well as RPGs like Starbound.
Let's Plays
Edit
(as of 2014-06-18)
Games That Make Jezdamayel Feel Stupid (GTMJFS)
Edit
Random Facts
Edit
Ad blocker interference detected!
Wikia is a free-to-use site that makes money from advertising. We have a modified experience for viewers using ad blockers

Wikia is not accessible if you've made further modifications. Remove the custom ad blocker rule(s) and the page will load as expected.