BlueXephos
Talk

0
222pages on
this wiki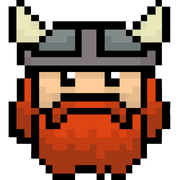 BlueXephos is the main channel of the British organisation The Yogscast and it stars Lewis (Xephos) Brindley and Simon (Honeydew) Lane and they are very known for their Minecraft videos as well as Let's Plays of various games.
BlueXephos was the first channel in the UK to reach 1 billion views. As of August 2012 it is the most viewed and most subscribed YouTube channel in the UK with over four million subscribers.
The main content of the channel is Minecraft. In late 2010, They started to play Minecraft in a Let's Play style it became a huge success. As the series progressed, however, it evolved into a semi-improvised comedy drama called Shadow of Israphel. The Yogscast then expanded to produce video coverage of Minecraft updates, and shorter series consisting of Simon and Lewis playing through custom "challenge" and "adventure" maps designed by members of the Minecraft fan community. Yogscast members Lomadia (Hannah) and Lalna (Duncan) also make occasional appearances with Lewis and Simon to demo Minecraft mods.
Other video games that have been featured on BlueXephos include 'Trine, Fallout: New Vegas, Magicka, Rift, Final Fantasy XIV, Portal 2, Fable III, The Witcher 2: Assassins of Kings, Condemned: Criminal Origins, Dead Island, Deus Ex: Human Revolution, RAGE, Guild Wars 2, Heroes of Newerth, Torchlight 2 and Diablo III.
The Yogscast have ten YouTube channels: BlueXephos, Yogscast2, YogscastSips, YogscastSjin, Yogscastlalna, YogscastRythian, NilesyRocks, TheStrippin, ZoeyProasheck and HybridPanda.