"Hey guys, this is Dan here!" – Dan's usual introduction in a video.
BlazingPhoenix (Dan) is a British Gamer/Let's Player on YouTube. His channel, under the URL
BlazingPhoenixGames
 was launched November 20
th
, 2013, but his first Let's Play didn't start until September 7th 2015, after an extensive delay for Super Mario Galaxy. As of July 2016, he has over 130 Subscribers. Dan is also a college graduate from Art and Design and plans on furthering his education in Art and Design.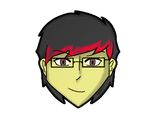 Dan's Main channel, BlazingPhoenix, is partnered with Multi-Channel Network, Maker Studios 3. His partnership began on April 17th, 2015.
Daniel also operates a second channel, PhoenixVlogs, which documents his life on occasion, but plans to make it a weekly upload of a daily vlog channel.
Let's Plays
Edit
#1: Super Mario Galaxy (Wii) [September 7th, 2015 – October 13th, 2015]
#2: Super Paper Mario (Wii) [October 21st, 2015 - December 25th, 2015]
#3: Mario Kart 8 (Wii U) [January 11th, 2016 - FINISHED]
#4: UnderTale (PC) [January 15th, 2016 - HIATUS]
#5: Cards Against Humanity (PC-BROWSER) [April 19th 2016 - ONGOING]
Shortplay #1: TJOC:R [May 26th 2016 - UNFINISHED]
#6: Super Mario Galaxy 2 (Wii) [May 28th 2016 - ONGOING]
Social Links
Edit
Facebook Page: BlazingPhoenixYT
Twitter: @YTBlazePhoenix
Instagram: blazingphoenixyt
Twitch Livestreams: blazingphoenixlive
Website: BlazingPhoenix
Vine: BlazingPhoenix
Ad blocker interference detected!
Wikia is a free-to-use site that makes money from advertising. We have a modified experience for viewers using ad blockers

Wikia is not accessible if you've made further modifications. Remove the custom ad blocker rule(s) and the page will load as expected.